Picking a Domain Name
Picking a domain name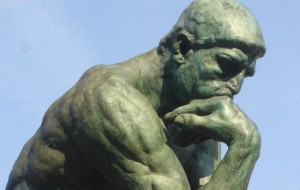 Rodin's Thinking man, probably couldn't think what to call his new web site either! So don't make the mistake many people make when getting on line. When many people finally decide to take the plunge and get on-line they make the mistake of picking the first name they think of, purchasing it and then stand back and thinking
"Why did I pick that name?"
People are always in a rush to get up and running and they miss the important things, such as -
This name is what people (by people I mean customers) are going to know us as, therefore does it best describe my brand/company.
It has to last a long time,
If you decide after a few weeks or months or years, that it doesn't suit it is too late your customers know you as myName.com and if you change now they are going to wonder "Why did he/her change? is something wrong?" Goodbye loyal customer, Hello the search for new customers.
I have to give this name to my customers, have I made the name too long, thus making it hard to remember! this can mean that if the name above your store door reads "The Best Little Coffee Shop in Town" and you pick  "

thebestlittlecoffeeshopintown.com

" can people read this OK? probably not and if you divide it up with hyphens or underscores will people remember which one? NO so they will Google "Coffee shop in town" and they will get who ever Google thinks is "The Best Little Coffee Shop in Town" which may not be you but who ever comes up first will get YOUR trade.
---
Want more great information like this? Just enter your email and click "Sign Me Up!"
---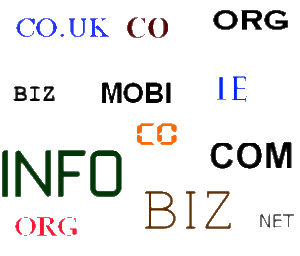 Points to consider when picking a name.
Is your preferred name available -
your preferred name should be your company name or your own name.
Is your company name a long one -
if it is can it be abbreviated (see example above for why!). If it can't be shortened can you change it?
Are you looking for a global audience or a local one -
If it is a global audience you are looking for there are 4 domain extensions you should be looking at - .com .net .org and now .co These are given global status by Google and that is where most people go looking for information.
If your business is more of a cottage industry concern then a local domain extension will be good enough ( you can help Google with your ranking on your site, but more on at after you get going) For a list of domain extension look here.
Picking a domain name - final thoughts
You need to look at all these issues before picking a domain but do pick one in the end, don't let the points I have raised here put you off. The only point I am trying to make here is don't rush into picking a name, just remember the internet will still be there waiting for you when you do take the plunge.
If you are ready to get going visit namecheap.com for good value on domain registrations but before you pay for the domain have a look at namecheapcoupons.com to see if you can get anything off!!