How to get on the web in 3 simple steps
How to get on the web in 3 simple steps
Take 3 steps to get on the web, it's as easy as that. So what are the steps?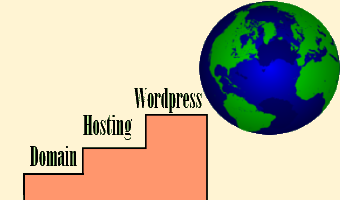 Step 1: Get a domain.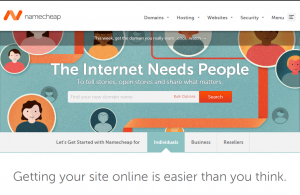 I use Namecheap* for my domain registrations, I find them to be the cheapest and the process is straight forward.There is a more detailed step through on the page that I have put up.
We have also added to the sidebar a checking window to allow you to look up and see if your preferred domain is available, and if it is you can purchase it there and then.

Step 2: Get a Host.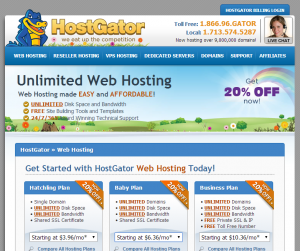 Although you are rushing to get your domain you need to sort out your hosting to get the address of your new home on the web.
There are many hosting sites all offering different packages from basic free hosting to services big enough run countries!
You are going to want a services that is some where in-between to two.
Your choice of host should be done on the bases of what service they give and not a pure financial bases. Your service needs to have:-
Good up time - What this means is that your site is actually on-line and people can see it.
cPanel - This is the interface you use to access the back end of your site. You use this to create things like Email addresses, databases, users, Edit files, Quickinstall(Your saviour).
Two of the main hosting services are listed below both these companies have everything you need to set up a WordPress site. The choice is up to you which one you want to use, all I will say is that I will be showing you how to set up your site with Hostgator so if you picked another host provider your on your own! No seriously I will try to help you with that set up too.
There are 2 hosting companies that appear in every bodies top 5 hosting companies and they are -
Also we have joined with Hostgator and can offer you hosting here. We have 3 different packages for you to choose from, so there should be something there that suits your needs.
Step 3: Get your site up.
Now you have your domain and your hosting and married the two together it's time for your site.
We are using WordPress to build our site. WordPress is an open source application that has been around for a few years now. It started off as a blogging platform but has developed into a full content management system, that can handle just about anything you want to do.
The beauty about WordPress is that when you set it up you can add to it plugins, these are like apps on your phone they have a function to do and that is all they do.
What this means is that you can build a site today and turn it into an eCommerce site tomorrow or a forum site or a membership site without having to start all over.
We are going to install WordPress as a basic site with a blog and add several plugins to give it a bit of additional functionality.
Ok so now is your turn to get on the web, so you need to start by getting your hosting sorted out For some advice on doing this have a look here,
The next thing you need to do is sort out your domain, for some help with the go here. Also to give you some help we have added a link to the sidebar allowing you to check if your preferred domain is available, so go ahead and give it a try.
When you have
[* That's an affiliate link; here's the deal: that means I get a small commission if you choose to follow that link, whereas you pay the same amount]