About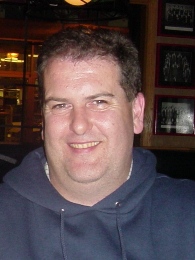 Hi my name is Brian, That's me in the picture. I have been on-line for quite a few years now and have learned a bit.
I am married with 3 kids and because I work from home get to spend lots of time with them, which is great. I with been doing web design on a part time bases for the last 7 years and working with WordPress for 4 of those years - mostly for friends and family as well as my own hobby sites.
I have a diploma in computer studies and a FETAC qualification for web design.
The purpose of this site is to assist people wishing to get a web site for their own use. I have had a few people call me and ask about getting a web site built for them but that they are only starting out and can't afford to pay for a fully developed site.
So I decided to build the site and through the use of tutorials to show how a complete beginner can get a blog/website up and running, while doing it all at their own pace. The cost of developing the site is reduced because they are doing the steps for themselves and can do it as fast or slow as they like, or can afford.
---
Want more great tutorials like this? Just enter your email and click "Sign Me Up!"
---