Welcome To Your Getting On-line RIGHT Guide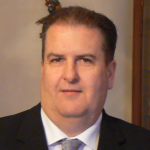 Hi my name is Brian O'Neill and I have started this site to assist you in getting on-line and doing it right from the very beginning.
Many people want to get on the web, a lot of them involved in small companies, but they struggle to get a site up and running due to many factors. The main factors stopping them are:
The cost - getting a web designer to build a site can be very expensive, especially if the client is not sure what you want.
The skills - The skills needed to get a site up and running right are many and varied, so many people will not be in a position to do it all.
The knowledge - People may know roughly what is involved in getting a web site but not to the extent that they feel comfortable doing it themselves.
What I am offering here is a step by step guide to building your own site. It will be a fully functioning site that can be -
Just a blog for your daily use or hobby.
Just a dedicated static site for your business.
It can even be both of the above options combined.
I have over 10 years working with web site building and over 20 years on the web. I have several hobby based blogs that I work on in my pass time when I have finished my day to day business and taking care of my 3 kids.